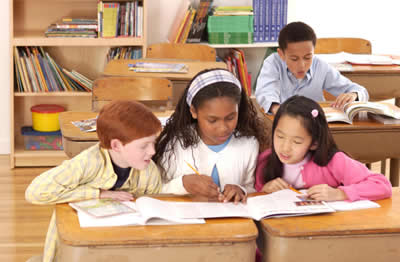 The School Scoop!
Parent Teacher Conferences and You.
Many of you have recently met with your children's teachers for parent teacher conferences. This is an exciting time as you learn how your children are adapting to the school routine and meeting teacher and grade level expectations. A big topic for all is homework. Teachers often ask how your child is doing at home. While the debate continues about the purpose of homework it cannot be argued that it serves as an opportunity for children to develop necessary habitual skills. Good habits begin early. Like healthy eating, homework habits will last a lifetime. We found this article on "How To Set Up A Kids' Homework Area" very helpful. For those who feel your child's homework area is working the author provides some great advice on maintaining it.
How to Set Up a Kids' Homework Area Tips on providing your child with a comfy place to work,
By Katherine Lee, About.com Guide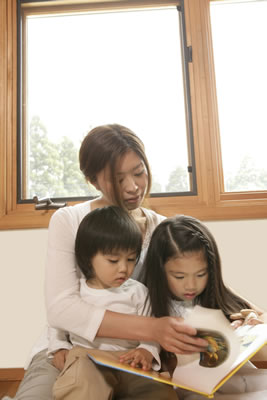 What We Know:
We know how important it is to read!
Shari's Little Learners' team of educators continues to look for new ways to develop successful readers. As teachers and tutors they know that a child's love for reading begins at home. Both in the classroom and working individually with students our tutors work to develop reading development and comprehension strategies. We love when parents ask what they can do to support this and we have found Reading Rockets to have the best tips for parents. Visit the link below for a Reading Tip Sheet that is just right for your child. Reading Rockets is a long time favorite for implementing simple things into daily life that will aid in your child's continued success.
Reading Tips for Parents
By: Reading Rockets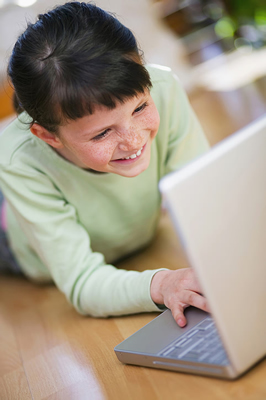 Helpful Hints and Links!
Our Team of Teachers Suggests:
As teachers and tutors, we often hear from parents that their child spends too much time on the computer or their ipad. We understand your frustration and we want to help. In our Helpful Hints and Links we will make recommendations from our staff for the best educational games that will please both parent and child. Playful learning is essential, both in the great outdoors and also when the weather has us trapped inside. We suggest these links as springboards for a child's imagination. Whether developing new vocabulary or learning about historical figures, we know you will see your child applying their new knowledge in the classroom and your living room!
Mobile Devices for Learning: What You Need to Know
As suggested by Edutopia
BRAINPOP
As far as Web and app resources go, this one could be considered an old-timer, having been around since 1999. The app lets kids watch an educational movie on various humanities and STEM (science, technology, engineering, and math) subjects and then quizzes them to see how much they learned. BrainPOP Jr. is specially configured for the younger grades; there's also GameUp, a free portal for math, science, health, and social studies games.
MARTHA SPEAKS DOG PARTY
An app created by PBS KIDS designed to help kids expand their vocabulary. According to a 2010 PBS KIDS-sponsored study of 90 children between the ages of three and seven who played with it for about two and a half hours over two weeks, the app was able to enrich vocabulary by as much as 31 percent.
You can view more Helpful Hints and Links by viewing some of our online newslatters below